I love anything
for Dummies
, and I hope you do too because that's what I've got going on here at Kick Ass Book Reviews this week.
First to bat is a crowd favorite,
Wine for Dummies
by Ed McCarthy and Mary Ewing-Mulligan. Many of you, like me, enjoy the occasional glass of wine - or seven. However, rarely do we take the time to really appreciate the wine we are drinking. This recently updated, 5th edition has everything you want or need to know about your favorite pastime. These authors take your love of wine and turn you into a wine enthusiast, rather than a mild alcoholic.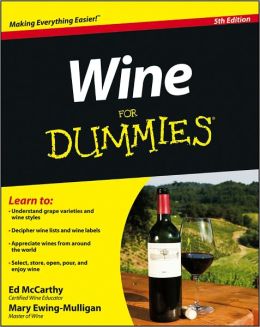 McCarthy and Mulligan begin with a little Wine 101, where the only prerequisite required is knowledge in bottle opening (just kidding they cover this in Chapter 8). They touch on the differences between red, white and pink wines - stating that you will probably never meet one that is bad, you just need to find your preference. I did find the serving temperatures very helpful, as well as the marrying wine with food chapter. The second half of the book covers where the best wine and champagne comes from all over the world. When I was in Italy, I carried a bottle of Chianti with me everywhere I went. Classy American, party of one. Since I am more of a white wine kind of girl, it was nice to fall in love with a red.
Fishing for money to throw into the Trevi fountain, Chianti in hand.
Wine for Dummies
has all of the information you need to make turn wining into a hobby, or just impress your friends at the next dinner party.